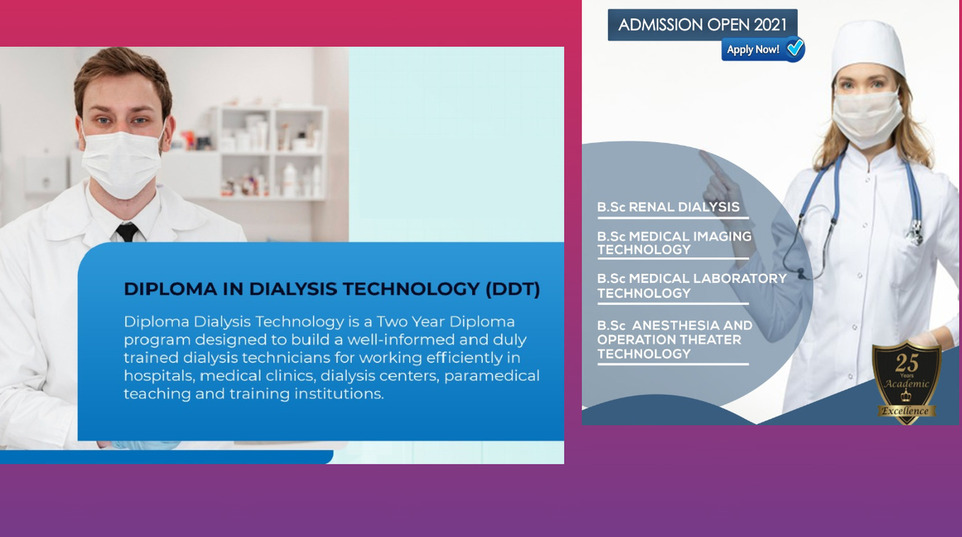 PARAMEDICAL-BPT | OTT | MLT
Paramedical is a study of science that deals with a pre-hospital emergency and Paramedics are basically those trained medical professionals who diagnose any disease in a human body with the help of blood test, X-ray, MRI, CT-Scan, Ultrasound, etc. Hence, Paramedical Courses means is attaining a degree of these professionals by learning the complete process.
Paramedics provide pre-cure to the patient before the doctor treat them. In addition, they actually support doctors in providing better treatment by doing various medical checkups and therapies.
There are three types of paramedical courses available in India after 12th, which are-
1. Bachelor's degree
2. Diploma
3. Certificate
Paramedical Eligibility:
Completion of 10+2 in science stream (PCB) or equivalent exam. There is no minimum percentage as each college has its own set percentages and rules.
How to Apply
Paramedical courses need a well build laboratory and other supporting infrastructure. If you are planning to make it career then contact us, as we assist you choose best colleges at minimal fees!