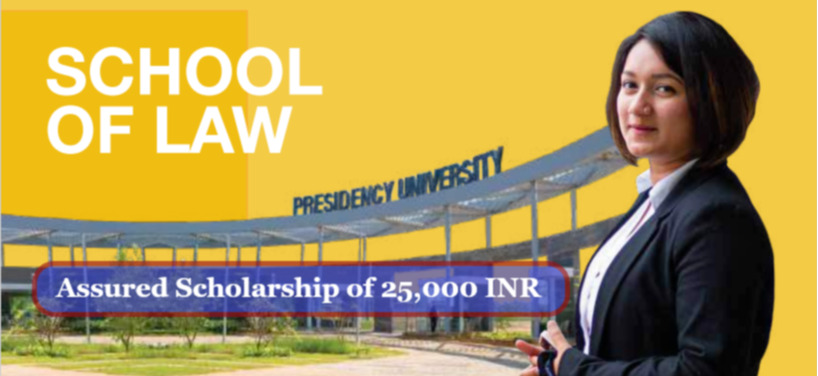 LAW-BA LLB | LLB
Get Assured 25,000/- INR Scholarships for BA LLB | LAW | LLB

BA LLB – (Bachelor of Arts & Bachelor of Legislative Law) is an integrated law degree that aspirants can pursue right after their Class 12. The duration of BA LLB course is five years. As part of a Bachelor of Arts (BA) LLB course aspirants are first taught Arts subjects such as Economics, History, Political Science, Sociology etc. Thereafter, aspirants are taught about law specialisations like Civil Law, Criminal Law, Labour Law, Tax Law, Administrative Law, Corporate Law, Patent Law and the likes.
As part of an integrated BA LLB course, candidates are imparted education not only through classroom teaching methods but also by means of case studies and moot courts. It enables the students to think critically in a creative way and come up with innovative ideas to tackle the aforesaid legal issues.
Below mentioned are some of the jobs types for the profession of BA LLB:-
1. Revenue Department
2. State Police Department
3. Banks
4. Consultancies
BA LLB Eligibility Criteria-
Candidates are eligible to pursue a BA LLB course if they have completed their 10+2 from a recognised board. Apart from this, most popular law colleges also fix a minimum marks requirement in order to be eligible to apply for BA LLB course offered by them. By means of this criteria, candidates belonging to General/ OBC/ Specially abled persons categories need to secure at least 45% marks at their 10+2 level in order to pursue a BA LLB course and the percentage fixed for SC/ ST category is 40%.
There is no age limit criteria that candidates need to fulfill in order to apply for BA LLB course admissions.
How to Apply-
A BA LLB|LLB degree from reputed college is open ticket to Top Post across multiple domains. If you are determined to make career in Law then consult us before taking final call as we guide you to top colleges which will make all the difference in your life after passing out.