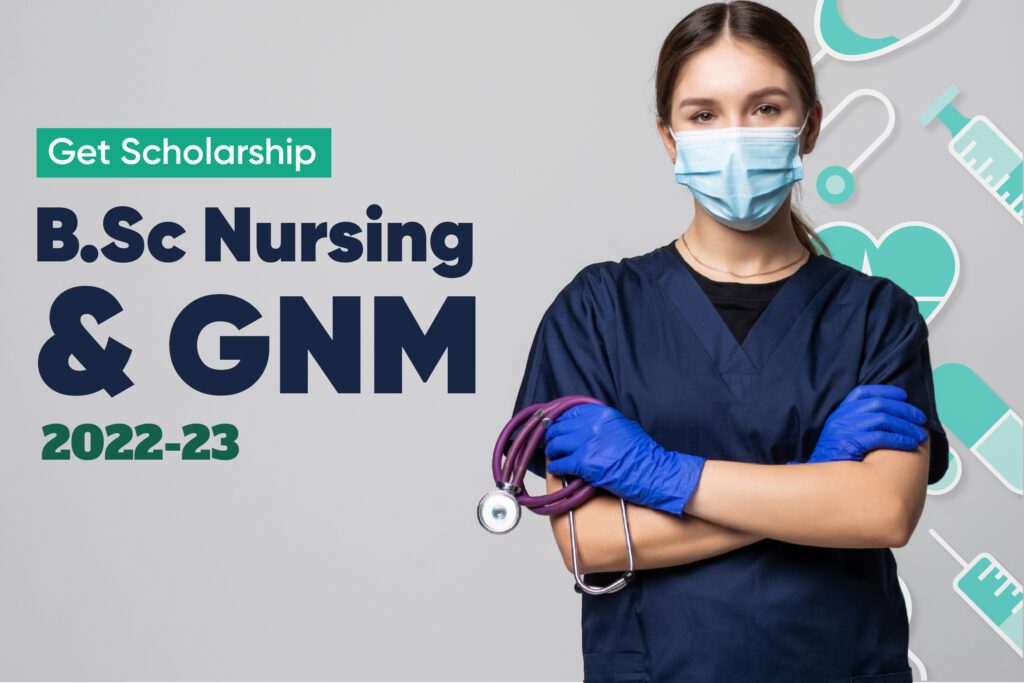 Top BSc Nursing Colleges-
BSc Nursing degree equips students with the skills and knowledge necessary to provide quality nursing care. The scope of practice for a nurse with a BSc Nursing Course is much broader than that of a registered nurse, and they can work in a variety of settings. There are various BSc Nursing colleges in Bangalore, Chennai, Delhi NCR, Mumbai, Pune, North East India and across the country, each with its own unique curriculum. However, all BSc Nursing programs must be accredited by the Indian Nursing Council (INC) under the Government of India in order to ensure that students are receiving a high-quality education. Choosing the right BSc Nursing College is an important decision, and there are many factors to consider like Course Fees, location, and the program curriculum are just a few of the things that should be taken into consideration. Finding the right fit is essential for a successful nursing career, and taking the time to research different BSc Nursing colleges is the best way to find the perfect match.
BSc Course Over view-
A BSc course in nursing is a healthcare course and is the entry-level qualification required for most nursing jobs. The nursing courses are offered at different levels, from Diplomas to Masters, and you can choose the level right for you, depending on your qualifications. The BSc nursing course is a full-time program offered at the best nursing colleges in India.
NURSING-B.Sc Nursing | GNM
Nursing is one of the most known healthcare professionals which is completely focused and reserved for the care of individuals and families with the sprinkle of affectionate and caring.There is increasing demand of qualified nursing professionals as healthcare sector is exponentially expanding. In India, the course is registered under and is controlled by the Indian Nursing Council.The aspirants want to pursue the above-mentioned course have to follow the plans and assessment for being a Nurse and implement the same in the practical situations in hospitals and clinics.The course duration varies from 1 to 5 years depending upon the course with intense training and evidence-based practice in both medicine and also with the human behaviour in various circumstances.
The following are the types of Nursing Courses in India-
| | |
| --- | --- |
| B.Sc Nursing (Basic) | 4 years |
| B.Sc Nursing (Post Basic) | 2 years |
| Diploma in General Nursery and Midwifery | 3 years |
| Diploma in Auxillary Nursery and Midwifery | 2 years |
| M.Sc in Nursing | 2 years |
| M.Phil in Nursing | 1 year |
| Ph.D. in Nursing | 3 – 5 years |
Apart from teaching sessions the professionals pursuing the course also have to work hard to develop the diplomatic yet essential skills required for nursing during the need.
BSc Nursing Course Highlights-
| | |
| --- | --- |
| Course | BSc Nursing |
| Course Duration | 4 Years |
| Eligibility | A pass in 10+2 Physics, Chemistry, and Biology |
| Minimum Percentage | 50% in 10+2 from recognized board |
| Average Course Fees | INR 20,000 to 2,50,000 LPA |
| Average Salary | INR 3 Lakh Per Annum |
| Roles | Staff Nurse, Registered Nurse (RN), Nurse Educator, Medical Coder, Registered Nurse (RN) – Emergency Room, Nurse – Intensive Care Unit (ICU), Neonatal Intensive Care Unit (NICU) Registered Nurse etc. |
BSc Nursing Course is offered at the reputed top BSc Nursing Colleges with excellent career options in India and abroad. Let's look at the course details.
BSc Nursing Course Admissions 2022-
The BSc Nursing Course Admissions process for 2022 is now open! Now is the best time to start your application in pursuing a career in nursing at one of the best BSc Nursing Colleges in Bangalore, Chennai, Delhi NCR, Mumbai, Pune, or North East India. You can contact Scholarship4me.com for Application Dates and the Last Date of submission for the course. With Scholarship4me.com you can get Scholarships for Top BSc Nursing Colleges.
B.Sc Nursing Eligibility Criteria-
The minimum eligibility criterion is 10+2 level of education from recognized in Physics, Chemistry, and Biology with a minimum 50% aggregate passing percentage.
BSc Nursing Course Fees-
The BSc Nursing course fees in one of the top BSc Nursing Colleges vary from city to city and college to college. The fee structure starts from INR 20,000 to INR 2, 50,000 or more per year. Contact Scholarship4me.com for more information on BSc Nursing Colleges Course Fee Structure.
How to Apply-
Nursing is practical based course and the outcome of honed professional depends how good a student get practical exposure. Nursing colleges are in plenty across India but choosing the right one is very difficult.  Contact us before taking admission as we have some best name where you can get admission.
SCHOLARSHIPS-
Scholarship4Me in association with Top Nurisng Colleges across India is offering Scholarship for B.Sc Nursing & GNM upto 50,000 INR. Limited seats.