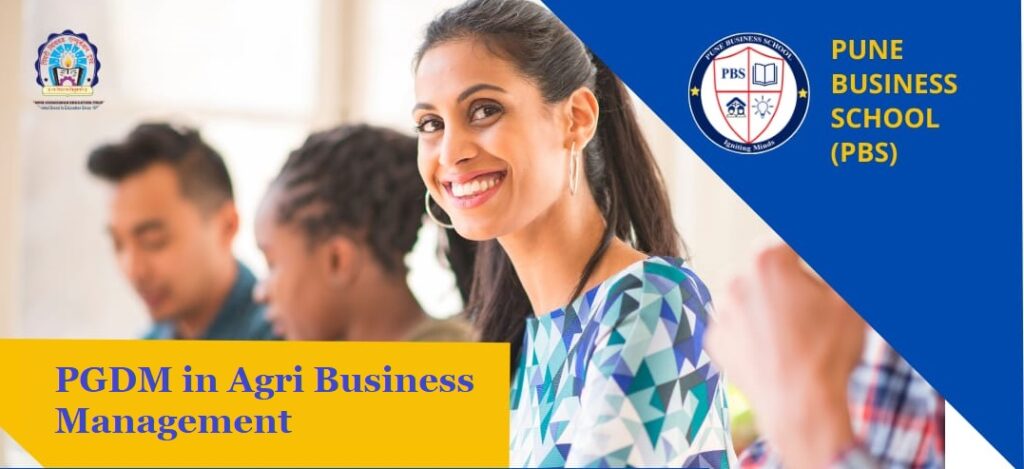 #PGDM in Agriculture Business is one of the most sought after course in India right now. The surge in demand is triggered by the entries of Top Corporates Houses in Agri Business. Agriculture Sector is the only sector which is showing growth in positive and it has clocked 20% of GDP. The current market valuation is US$ 276.37 billion.
A career in Agribusiness can open doors to a plenty of industries such as commodity procurement and marketing, import-export firms, public and private enterprises, retail marketing, agro-financial services, farming industry, food production companies, packaging and other allied sectors with the use of the advanced technology.
The programme aims at enabling, meritorious agricultural graduates acquire the critical competencies to function as effective Agri-business managers. The excellent response from leading Indian and multinational Agribusiness companies in placement of students as management trainees, and their interest in assigning summer projects to them, fully validates the launching of the programme.
 Agriculture Business as an industry has opened up vast opportunities for professionally skilled and qualified Managers.
 Students get opportunities to select programs that focus on system-wide business and managerial functions performed by organizations throughout the agribusiness sectors.
 Agriculture, with its allied sectors, accounts for 18% of India's GDP and for more than 65% of jobs.
The total annual expenditure of India on food and Agro related industries is estimated to be USD 150 billion.
Eligibility-
Any graduate from a recognized university with at least 50% marks for general candidates and 45% marks for SC/ ST candidates in graduation. Preference will be given to students having Bachelors' Degree in Agriculture, Horticulture, Veterinary Science, Fisheries, Forestry and Food industries.
Students have to appear for at least one national level exam like CAT/ MAT/ XAT/ ATMA/CMAT/GMAT or MH-CET.
Student in final year of graduation may also apply.
Scope–
Career prospects in Agri-Business Management is immense. The pass out have the option of multiple industries like-
Agro and Food Processing Industry
Agro Co –Operatives, Finance companies & Banks
Seeds /Fertilizers/Pesticides Industry
Agro Equipment Manufactures & Distributors
Supply Chain & Logistics Management
Procurement, Processing & Marketing
Milk & Milk Products/Poultry & Fisheries/Edible Oil Industry
Agro Export Houses
E Commerce Industry
Retail Sector
Competitive salary-
The course offers a handsome salary package ranging from INR 2,00,000 to 10,00,000 or higher. According to the website pay-scale agriculture specialists in India can earn a salary of INR 558,000 per annum, thus making the diploma in agriculture one of the most profitable courses in the country. 
SCHOLARSHIPS-
Scholarship4Me in association with PUNE BUSINESS SCHOOL is offering Scholarship for PGDM in Agri Business of 50,000 INR. Limited seats.